Jan 11 2014
So, New Year's comes but once a year. That's about all I can stomach.  All of this looking to the future and re-creating myself takes its toll.
I try to maintain a low profile, pretend it's just another time of year and wait until it all blows over, along with the resolutions of the "do-gooders." Unfortunately though, this last year, because I roomed with Laurel Regan and Sabrina Lovejoy at BlogHer '13, it's been harder for me to maintain my low standards of performance. Note to self: Don't ever room with movers and shakers.
Sabrina & Laurel Networking at BlogHer '13
From the beginning, I was odd man out. "Let's go here," they said. "Let's go there," they said. "Let's get up early in the morning and take in every networking opportunity at night," they said. But, I just put my pillow over my head, and waiting long enough, could hear them go out the door, frolicking off to their next adventure. Leisurely mornings and Grumpy Cat levels of non-performance were my preferred specialty. But, gradually, totally against my will, I have been influenced thoughout the last year in ways I never would have anticipated.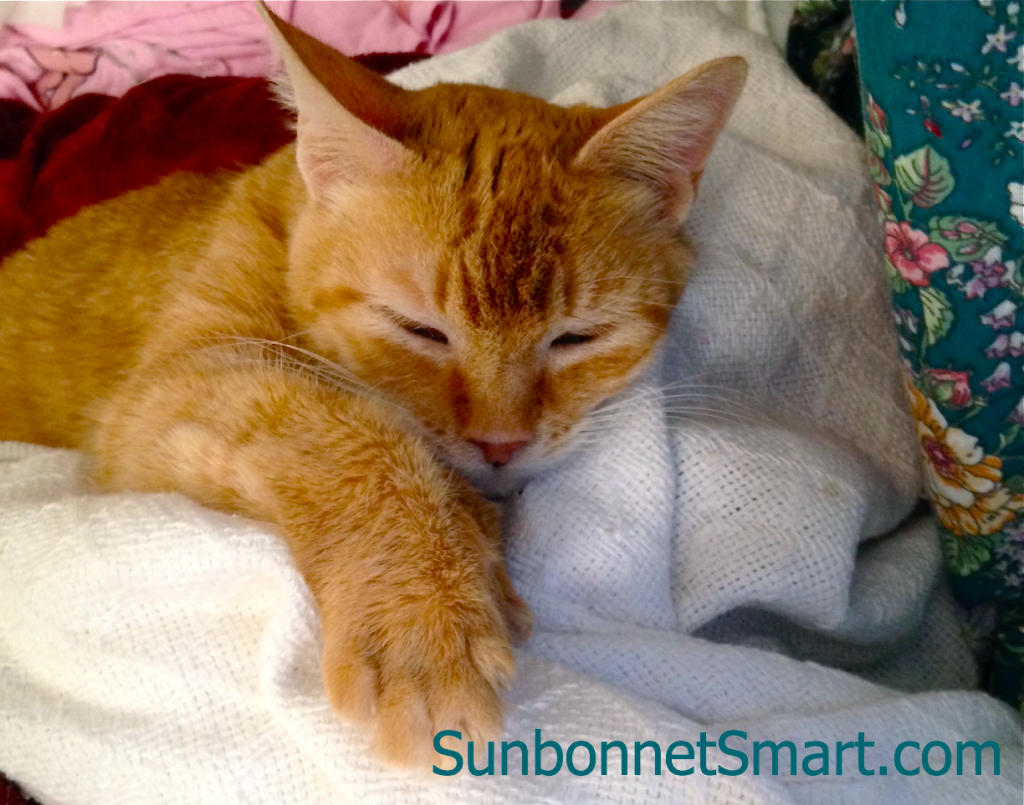 Kitty Surpassing My Level of Activity

I have found that Sabrina, whom I call "Pastor Lovejoy," covers the spiritual plane. She spreads common sense goodness on her web site and blog, "Much Needed Advice for Women," while holding court on Facebook, Twitter and BlogHer with a zillion devotees. Sabrina is ready to comfort the lost deniers of reality by Tweeting and posting at all hours of the night and day, offering unconditional love and guidance.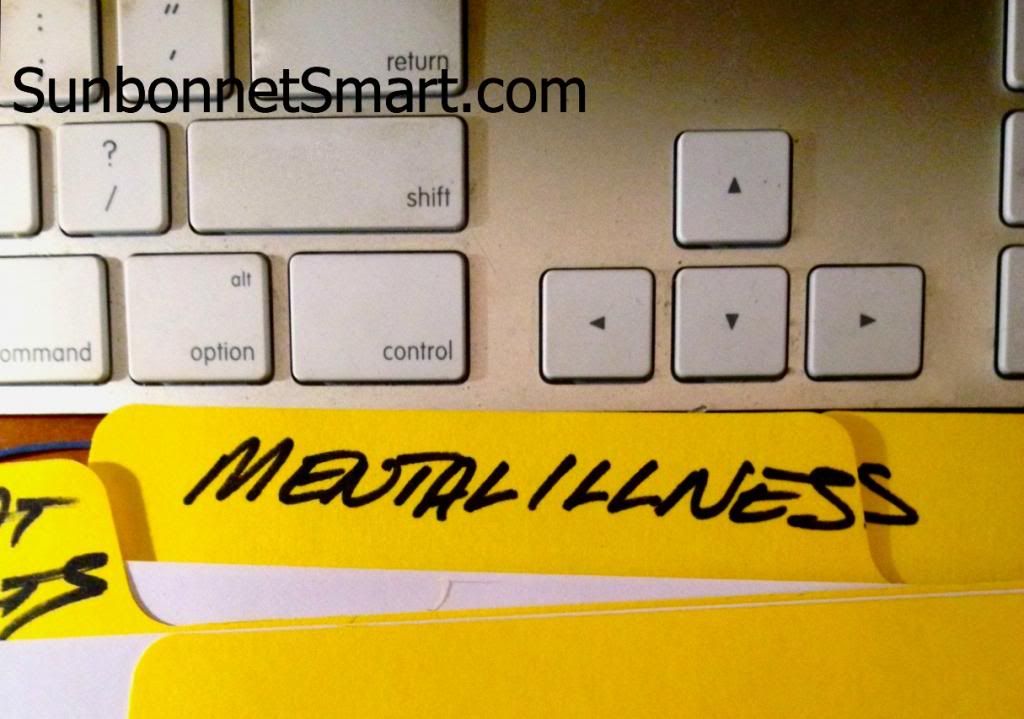 Taking Stock of My Emotions with Sabrina
Laurel seems more of the physical world, manipulating art media and touting organizational skills to define and document every day existence. She creates, in a disciplined way, making small things of beauty seem monumental. Laurel has introduced the world to her trained eye, on her web site and blog, "Alphabet Salad," with Tangles, continuously posted articles and photographs. While sending updates to Instagram, Chatter, BlogHer and the Library of Congress, Laurel insures little things will be seen in radiant beauty, not forgotten.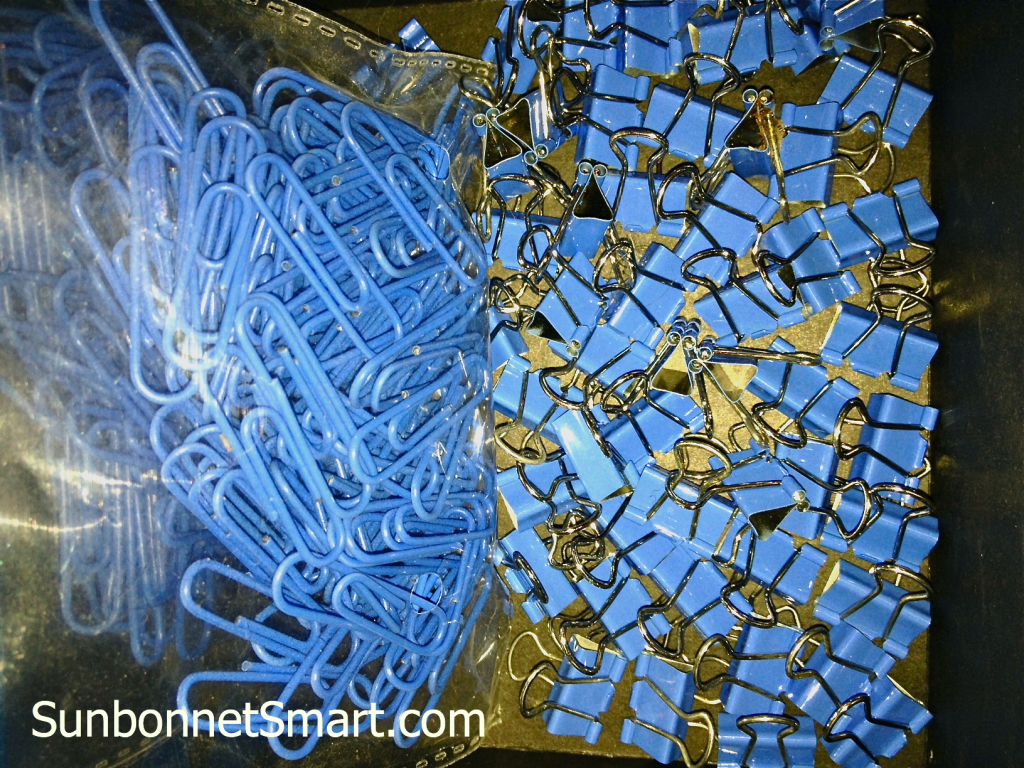 Learning Office Supplies are Beautiful with Laurel
And so, because of Sabrina's unwelcomed good influences, I have started Tweeting uplifting sayings and having a totally unintended positive attitude. Because of Laurel, I take photographs of office supplies and my cats in various, heartwarming poses. And, now, as you can see, I am attempting a January NaBloPoMo, once again, walking in their footsteps. Not exactly following their levels on punctuality, but baby steps, baby steps.
My Cat Will Take on all Cuteness Comers.
And so, when Laurel promptly posted, "My Blogging Bucket List," I grabbed a pen to copy and emulate eveything she's planning on doing. I know whatever it is, those are the right things to do. But, geese! Halfway through, I got tired and quit. I couldn't even complete writing down Laurel's Bucket List.
And, reading Sabrina's glory-luscious New Year's Eve Post, "Happy New Year – My Prayer for You," I realized I'd have to keep myself on the spiritual straight and narrow for a month of Sunday schools, which made me nervous, feeling not quite up to all of that goodness.
So, finally, I realized the best way to come up with a 2014 Bucket List of my own was to keep it short and sweet. Just be more like Laurel and Sabrina and leave it at that.
Because, like I said, when you're headed for greatness, it takes baby steps, baby steps.

SunbonnetSmart.com is authored by a little bird who loves to lure unsuspecting BlogHer bloggers to her web site, daily newspaper,
The SunbonnetSmart.com NewsFlash, and Facebook Fan Page
Tags:
BlogHer '13
,
good friends
,
life balance
,
New Year's resolutions
,
volleying with those better
Filed under:
Functionality
,
Head
,
Uncategorized
— admin @ 6:13 pm
Comments (1)
One response to "My Rather Short Bucket List"