Nov 05 2012
When I joined BlogHer.com on November 24, 2011, NaBloPoMo November was almost over.
It was not a problem keeping up with posting everyday, because I had just found this wonderful communithy and was full of posts to share.
But, whoa! The discipline of doing it everyday for a whole thirty days or so, well, I don't know if I have it. I have never sucessfully complete a whole NaBloPoMo month, although I always sign up for it and love displaying the nice badges at the end of my posts.
Always gardens to tend.
The beauty of it? I don't mind that I haven't done what I said I would do because, NaBloPoMo is very forgiving and never nags me or points fingers. It just sits there lovingly amused as I try the next month for perfection and…never…quite…make it.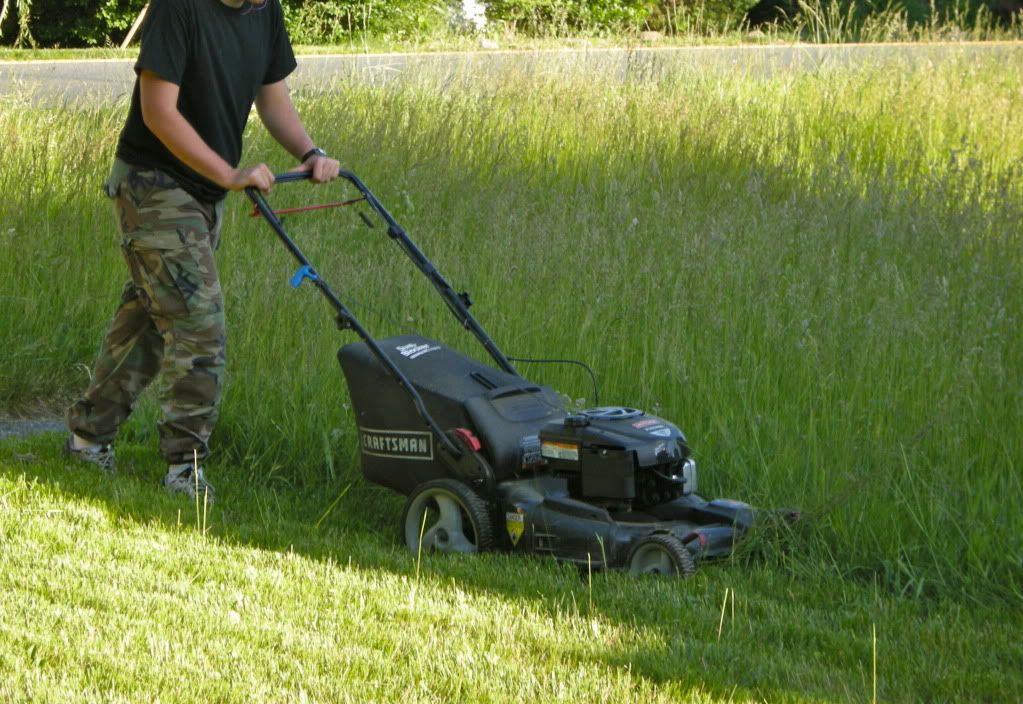 Always grass to cut.
But, now, having met Melissa Ford at BlogHer '12, I got the BIG scoop on NaBloPoMo's signature month, November. There are PRIZES! Did you know that? I didn't! Yes, PRIZES for posting everyday throughout the month of November, if you're lucky enough to win the Tuesday and Thursday drawings. Wow.
Here's the scoop from Melissa, so you can see for yourself:
"About those prizes… We will have two prize draws per week for people on the blogroll on Tuesdays and Thursdays that will be announced in the Friday roundup.  Prizes include free passes to BlogHer conferences and Voices of the Year e-books.  You need to have blogged every day up until that point in order to win.  These prizes are just a thank you for participating in this big blogging celebration; for writing for writing's sake and doing it as a community." 
So, now I am really, really, REALLY trying to do NaBloPoMo. To see if I can do it. To get into the swing of doing it and to get out there, making my intentions known I am taking my Internet business seriously. Oh! And, yeah, for the PRIZES!
SunbonnetSmart hunkered down.
YOU can still sign up for this month's NaBloPoMo, but today is the last day. November 5th, 2012, is the deadline. So, get a move on and get posting! It's lots of fun.
NaBlogPoMo helps writers get over writer's block by sharing prompts and comraderie. Come join if you haven't already. Get this nifty badge for your own.
Filed under:
Functionality
,
Head
— admin @ 3:39 pm
Comments (0)