Jan 02 2014
It is always a financial challenge for a family that consumes large quantities of food to eat out.
The prices of eating at a restaurant are much higher and the quality of food much lower than what can be prepared at home. Especially if one is used to organic nutrient dense food. It's a stretch to think restaurant dining can be cost effective.
First trip to the buffet. Are you KIDDING me?
But, let's not be hasty. Sometimes with the four walls closing in, mid-winter, a meal out while getting fresh air and a new point of view, is well worth a compromise on the organicity and family budget.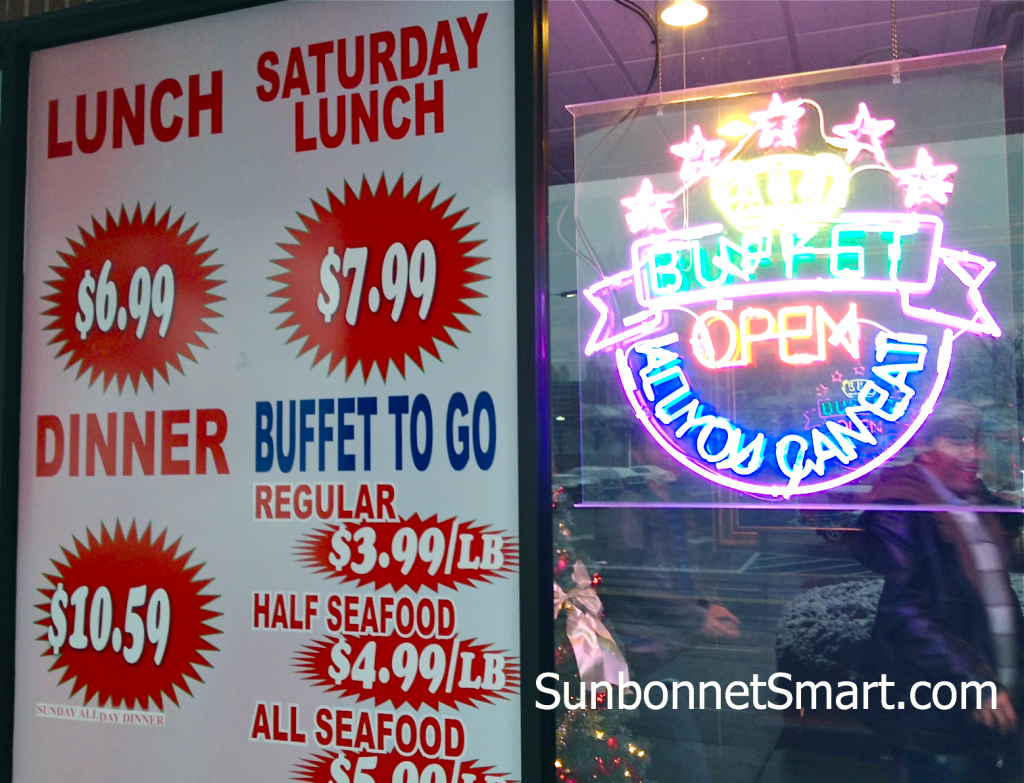 Only $6.99 each? Are you KIDDING me?
Then, on the other hand, if one is feeding Viking descendents, testoserone laden beasts that I have affectionately TradeMarked the "Barbarian Hordes," one MUST be aware that ordering off the menu could result in a sizable bill. So, what's our answer to this awkward dilemma? The Flaming Grill and Buffet in Frederick, MD. It's worth a drive from anywhere.
 Tasty delights as far as the eye can see.
The Flaming Grill has not disappointed since we went the first time in November. The quality of the food is high, meaning that we, organic eating devotees, do not feel the effect of chemicals after we eat. Now, we do always stay away from sauces, as many times they seem to have "ickies" in them. But, the Flaming Grill has been a fun repast that I want to share. And, did I mention the blue?
 Love the gracious ambiance, all for $6.99.
Cosmic blue light shines down lulling diners into the surreal. It's really pretty with a large crystal chandelier catching light and radiating sparkles.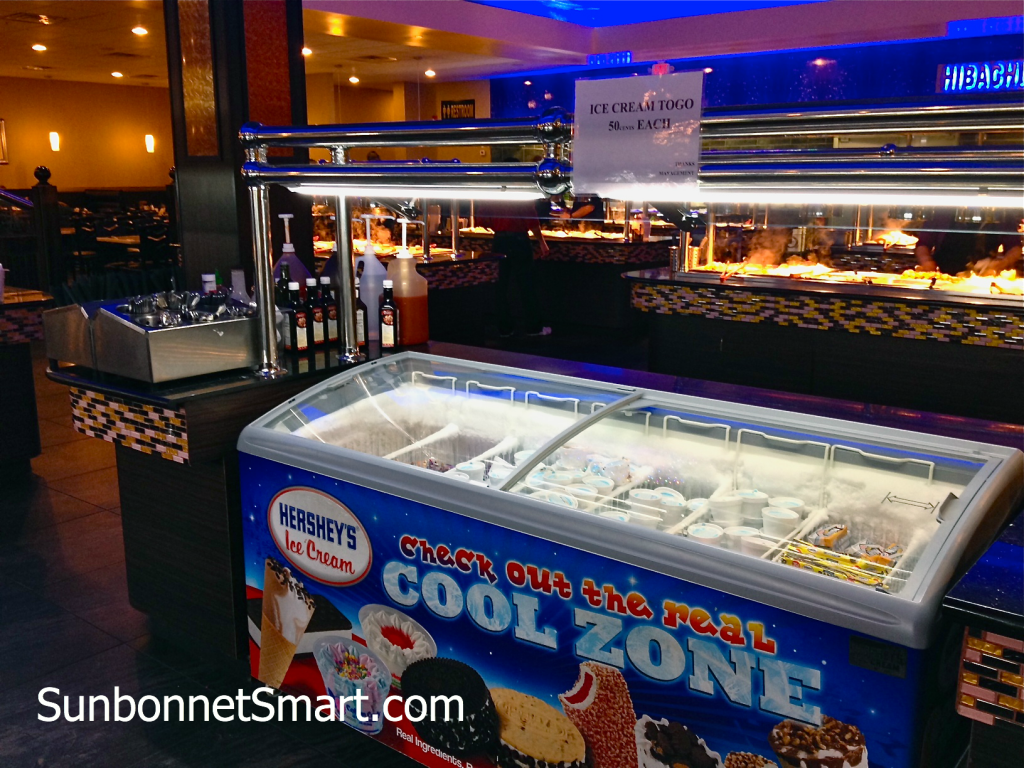 All the ice cream you care to eat.

There is a large ice cream freezer which reminds me of the wonderful snacks at the BlogHer conferences, included with each person's registration fee. When we leave the conference rooms after each session, there are tables of top drawer treats and freezers of the best ice cream bars.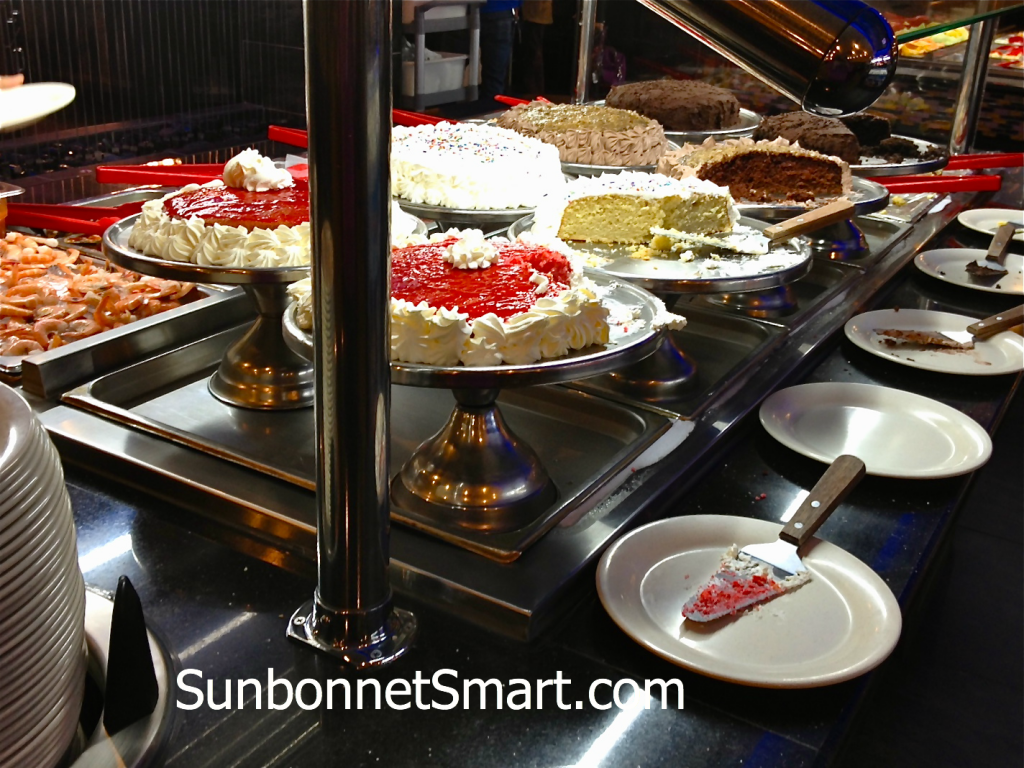 Lovely desserts. Try a bite of each!
And, let's not forget the dessert table! What fun to go to the Flaming Grill, have a pleasant time and not break the bank. Now, I'm not suggesting every buffet is worthy of your attention, but if you are selective, perhaps you can find you can find such a gold mine in your area. If you do, let me know the name!

 SunbonnetSmart.com is authored by a little bird who loves to lure unsuspecting BlogHer bloggers to her web site, daily newspaper,
The SunbonnetSmart.com NewsFlash, and Facebook Fan Page
Tags:
eating out
,
family budget
,
high calorie
,
special occasions
,
weight lifting
Filed under:
Money
,
Sugar Bowl
— admin @ 4:34 pm
Comments (1)
One response to "Barbarian Hordes? Don't Order Off the Menu"