Mar 18 2013
Hello there, Peep Patriots! Thanks for following this latest turn of organic food events. Last Wednesday, I awoke to an e-mail call for action from the Weston A. Price Foundation (WAPF) at www.westonaprice.org
Last Monday night, two riders had been placed deep with the Continuing Resolution, CR, bill coming to a vote in the Senate.
As explained on Cornucopia.com: "The first provision is the "Monsanto rider" that destroys the few protections that currently exist against the planting of new genetically engineered crops.  It is intended to force USDA to grant temporary permits and deregulations of GMO crops even if a Federal court rules that USDA hadn't adequately considered the environmental or economic risks to farmers — as has been the case.  This would negate any meaningful judicial review of USDA's decisions to allow commercialization of GMO crops.
The second provision will allow giant Agribusiness companies to continue abusive and deceptive practices that hurt livestock and poultry farmers."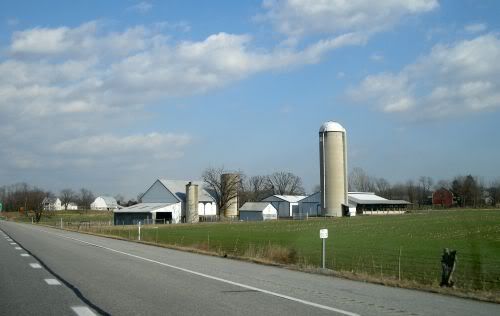 Organic farms are under attack by agri-giants.

Dr. Weston A. Price was a Dentist in the 1930's who astutely observed many of the problems we have with our teeth here in the United States are due to our diets and toxic chemicals. To document his hypothesis, Dr. Price traveled the world meeting with indigenous peoples on traditional diets.
Dr. Price determined naturally occurring minimally processed foods are far superior. He advised diets of fresh whole milk with its enzymes intact, unpasteurized cheese, free range poultry and grass fed, pastured meats were the healthy throwbacks modern societies were lacking. He also recognized that most of the world consumed daily quantities of fermented foods such as Kim-chee and sauerkraut which provide pro-biotic bacteria to aid in digestion.
So, having followed the Weston A. Price diet since 2008, I was at the ready to spread the word about the Rider to protect GMO foods. The vote was supposed to be that day or the next, Wednesday or Thursday, so I copy/pasted the WAPF e-mail to a BlogHer post and started Tweeting anyone who might be like-minded.
On Thursday, March 14, 2013, another WAPF e-mail arrived. It announced that like John Wayne riding in to save the day, Senator Jon Tester, (D-MT) had introduced two different amendments to strike BOTH of these riders. Senator Tester is a generational organic farmer, the only one in the Senate.
AT ISSUE:
 Section 735, or the "Monsanto Rider," of this proposed Continuing Resolution is a rider that would strip federal courts of authority to stop plantings of illegal transgenic crops.
Amendment 74 is the proposed Tester Amendment to fix the biotech rider.
Section 742 of this proposed Continuing Resolution would eliminate the final GIPSA rule. This rule, which went into effect in 2012, provides basic contract fairness protections to livestock growers.
Amendment 75 is the proposed Tester Amendment to fix the GIPSA rider.
Here's a good site to sign on On-Line petition: Click here to sign
We are not alone! Support for the two Tester Amendments: Food Democracy NOW!; The Great States of North Carolina and South Carolina; ActivistPost.com; Cornucopia.com; TheNorthwestFoodFight; Center for Food Safety; Environmental Working Group and many, many more.
Choose the format that feels most comfortable. Write at the above sites or call your Senators here by finding their phone numbers here.
Stop the two riders that were anonymously and maliciously placed on the Continuing Resolution bill. These riders would strip federal courts of their authority to halt the sale and planting of an illegal, potentially hazardous genetically engineered crop. It would compel the U.S. Department of Agriculture to allow continued planting of that same crop upon request. And, in addition, giant agribusiness would be enabled to continue abusive and deceptive practices that hurt livestock and poultry farmers."
Please tell the Senator to vote for two amendments to the Continuing Resolution introduced by Senator Jon Tester of Montana that protect family farmers from abuses by the meat industry and support review of biotechnology products.  These two amendments will stand up for family farmers, ensure that independent producers have a fair chance in the livestock market, and ensure that courts can review biotechnology products.
CALL and WRITE your two Senators TODAY!
VOTE is imminent!
ASK them to support the Tester amendments

Tags:
Conflict of Interest
,
Congress
,
Food Supply
,
Homeopathy
,
Jon Tester
,
Organic Food
,
Pro-GMO
,
Protect our Children
,
Safe Food is Medicine
,
Senate
Filed under:
Food
,
Health
,
Uncategorized
— admin @ 7:48 am
Comments (0)